Local Information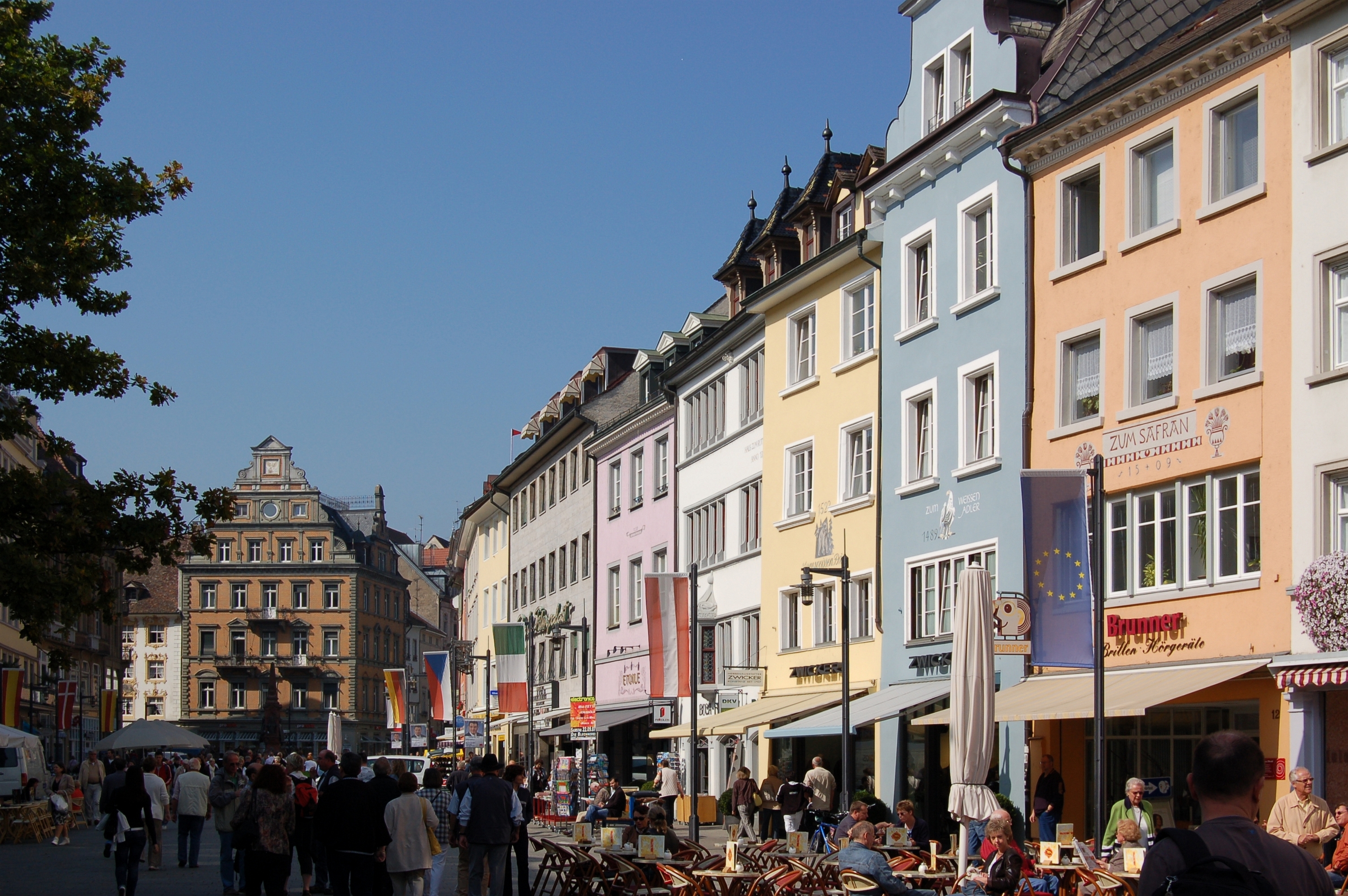 Important places in Konstanz
This map details some of the key places you might need to find during your stay in Konstanz: hotels, major transport connections, university etc.
Restaurants
There are many places to dine out in Konstanz, especially in the old town. In summer many of them provide the option to eat outside. Below is listed just a small selection of possibilities. If you want to go out and look for somewhere, the areas (a) between Fischmarkt and Wessenbergstraße, (b) near the Swiss border, and (c) along the harbour front (all marked on the map below) have plenty of options.
Cafés
If you are looking for a café in which to sit and enjoy the sunshine, and maybe do a spot of maths, then you will find plenty in the old town. In particular there are many on Marktstätte (as seen in the photo above). If you are looking for somewhere quieter, try the branches of the bookshop chain Osiander (upstairs at Rosgartenstraße 29, and in the rear garden at Kanzleistraße 5). You should not be short of options!
Shopping
On the map you will find plenty of supermarkets, bakeries, shopping malls, pharmacies/drugstores and department stores all over Konstanz.